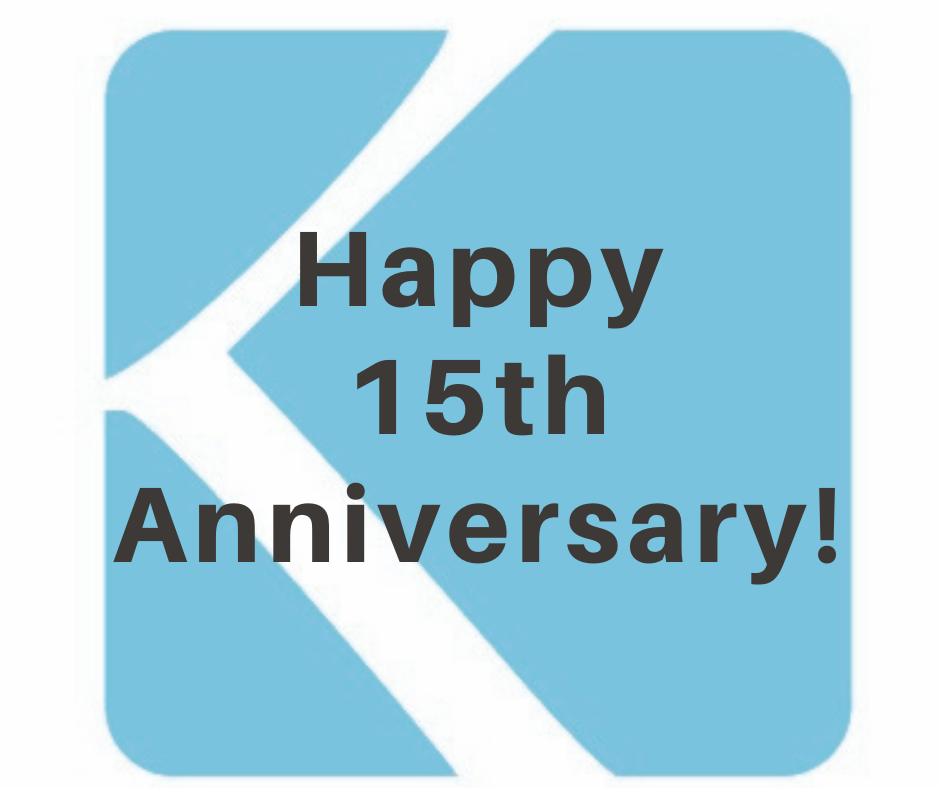 Life throws you a curveball.
Five years ago, I hosted a party to celebrate TKG's 10th anniversary.  My friends, clients and colleagues gathered and, when I looked around the room, I felt inspired and ready for the continued growth that was in my near future.  Little did I know that just a few years later I, along with millions of others, would have to rethink everything I knew about my business.
Changes in staff – Furloughs made it imperative that I had exactly the right staff in place to weather the Covid 'pause' and pick up right where we left off.
Responsiveness to clients – As their needs suddenly changed, TKG had to be ready to respond with creative and pragmatic solutions.
Adapt to new technology – Seemingly overnight and simultaneously, we moved to 100% videoconferencing and whether you landed a position or not was dependent on your screen presence and Zoom background.
We are rounding the Covid corner and I am proud to announce that my business has now endured 15 years.  Soundly and confidently I can say that I am grateful for the development – both personal and professional – that was required of me.  That may be the best anniversary gift I never wanted.